Liverpool won the Premier League for the first time with a spectacular journey, including a number of crucial moments.
1. Norwich 3-2 Man City
This is Man City's first defeat in the Premier League this season. They were at a disadvantage when center-back Laporte was injured and the pair of John Stones – Otamendi could not bring the necessary certainty after Kompany's departure.
Moreover, coach Pep Guardiola also made the mistake of placing Kevin de Bruyne on the bench and only threw this player in the second half when Man City was 3-1. The shock defeat against Norwich made Man City 5 points behind Liverpool after only the first 5 rounds.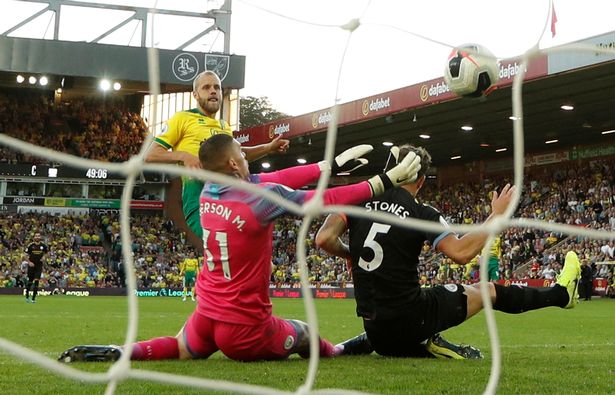 2. Liverpool 2-1 Leicester
Liverpool have had a difficult match against Leicester playing brilliantly this season under the direction of coach Brendan Rodgers. When James Maddison equalized for Leicester in the 80th minute, many thought Liverpool had lost points for the first time this season.
But in the end, Mane still brought a penalty in the 90 + 5 minutes to help Milner score a valuable goal and ensure a successful victory for Liverpool in the first 8 rounds.
3. Man City 0-2 Wolves
Liverpool's joy of winning Leicester also doubled when City lost shock Wolves the next day. It was a rare match where the City strikers could not score, and Adama Traore had a brilliant performance, scoring 2 goals in the last 15 minutes.
This defeat caused City to be 8 points behind Liverpool when the new season passed the first 8 rounds.
4. Aston Villa 1-2 Liverpool
Once again Liverpool escaped spectacularly in injury time. Klopp's side were led by Aston Villa until the 87th minute.
But Liverpool strikers still managed to score 2 goals in the last 7 minutes to complete the spectacular comeback and maintain an unbeaten record after the first 11 rounds. This victory also helped Liverpool maintain a 6-point gap with Man City.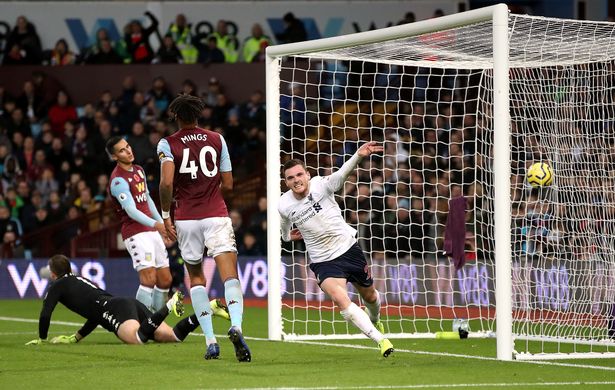 5. Liverpool 3-1 Man City
Winning a 6-point match is very important both mentally and score. Liverpool continued to be unbeaten, and Man City received the third defeat and the gap between the two teams was also widened to 9 points after only 12 rounds.
6. Leicester 0-4 Liverpool
Returning from the tiring journey at the FIFA Club World Cup, Liverpool immediately gained prestige with a 4-star victory right on the nearest chasing opponent, Leicester. This victory shows the terrifying strength and persistence of Liverpool this season, despite having to fight in many arenas.
3 points to help Liverpool away from Leicester itself is ranked 2nd with a distance of 13 points, despite playing less than 1 match. At that time, the Premier League just experienced the first 19 rounds.
7. Liverpool 2-0 MU
MU was the only team to score against Liverpool in the first leg, but that result cannot be repeated in the second leg. Liverpool defeated MU 2-0 at home to have 22 victories in the first 23 rounds.
At that time, Liverpool had 30 points more than MU and 16 points more than the second ranked team Man City, but still played less than 1 match. At this time, the most dreamed fans did not dare to believe that Liverpool missed the championship.